I've been working on a bunch of models, and have finished very few, but I do have one that I'm thinking about putting online, and here it is: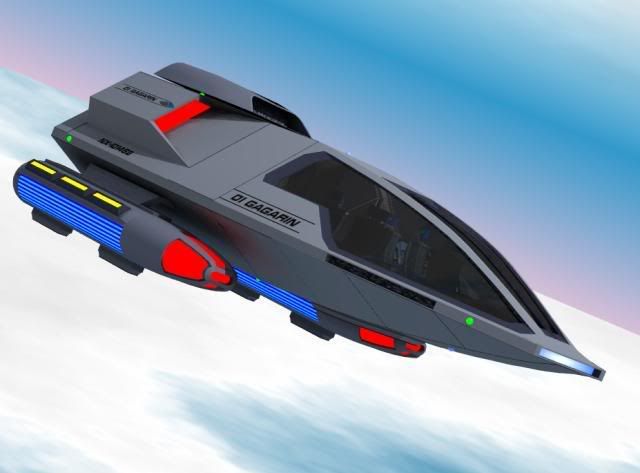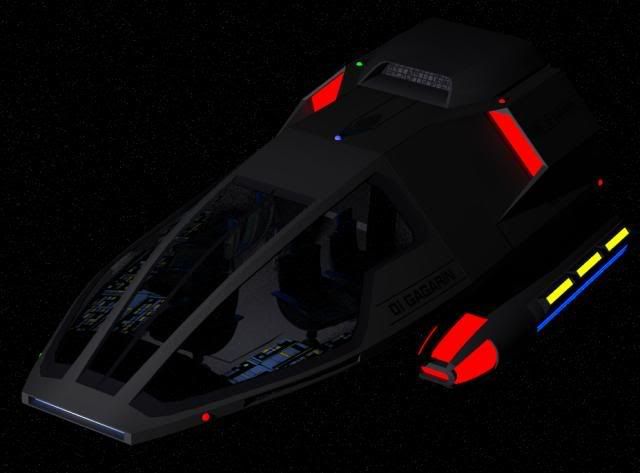 It's a Type 27 Shuttlecraft, part of the standard compliment aboard the Avenger Class starships of the early 25th century. The interior is crappy, but I've never been too good in that regard.
Length: 11.9 Meters
Beam: 6.2 Meters
Height: 3.8 Meters
Speed: .58c at impulse, maximum warp 4
Capacity: 5
Let me know if you'd like it, if not I'll just stick to other things.